OJJPAC.org is now on
OJJPAC Illegal Immigration Page Links
Most popular pages: Sanctuary Cities, USA List Victims of Illegal Aliens Memorial Ohio Illegal Immigration News Archive
Examples of Illegal Aliens displacing American workers
Legislation (not comprehensive): Ohio Legislation & Laws Other State Legislation Federal Legislation & Laws English as the official language?
Illegal Alien Crime pages: Ohio Illegal Alien Crime News Illegal Alien Crime News Archive (National)
Advocacy Resource pages: Media Links (Ohio specific) Advocacy-Ways to get involved!
Legislator Contact Inf. pages: U.S. Senate (Federal-Ohio Senators) U.S. House of Representatives (Federal-Representatives)
Ohio Legislature Inf. page: Ohio House of Representatives and Ohio Senate
Learn about pages: ACORN Arizona 1070 Banks & Illegal Aliens E-Verify Election/VoterFraud
El Pla de Aztlan Illegal Alien Labor Links & Resources Matricula ID's
OJJPAC Editorial National Security Recommendations Religions & illegal immigration Terrorism
Ohio Projects: Abolish Ohio Commission on Hispanic/Latino Affairs (OCHLA) Project Lake County, Ohio Welcome Dayton Project
Stop Ohio from subsidizing college tuition for Illegal Aliens (Tuition Equity plan) No Drivers Licenses for Illegal Aliens Project
More below!
5-22-13 CRITICAL ACTION ALERT!!!
U.S. Senate Judiciary Committee votes in favor of Gang of Eight's Illegal Alien Amnesty Bill!

Gang of Eight's S. 744 Bill/bull...Voted out of Senate Judiciary Committee
Video: This union leader of a federal law enforcement agency (ICE) explains how the Obama administration is purposely undermining federal immigration law enforcement in the U.S.
Because many Illegal aliens campaigned for president Obama, they now are demanding payback from the president.

Pres. Obama is NOW proposing a massive Amnesty for millions of Illegal Alien criminals. What this Amnesty amounts too is a surrender of American Sovereignty in order to pay Obama's political debt to corrupt illegal aliens.
Amnesty will give these millions of foreign law-breakers legal rights to compete for your job and even more access to the U.S. Treasury...At your expense!

Protect U.S. Jobs and American sovereignty by telling your members of the U.S. Congress:

NO AMNESTY! YES TO ENFORCEMENT OF U.S. IMMIGRATION LAWS!

Take action today (See below)!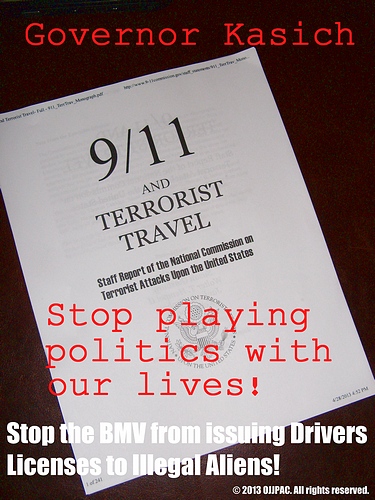 Click "STOP" in graphic below for Ohio Action Alert!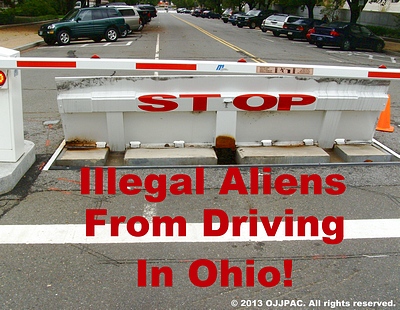 Latest U.S. Immigration News Story...
Gang of Eight's S. 744 Bill/bull...Voted out of Senate Judiciary Committee
Michael Cutler, Former INS Agent video Interview
DeMint says Gang of 8's Illegal Alien Amnesty to Cost Taxpayers Trillions
U.S. Supreme Court won't review Alabama's Immigration Enforcement Law Appeal
Federal Judge hints that he will rule DACA illegal
Boston bombing drama hits immigration debate
Boston Manhunt Shifts Immigration Debate

Read the synopsis of the so-called Congressional Gang of 8 Illegal Alien Amnesty bill
Barletta's Battle to Halt Illegal Alien Migration
Amnesty bill hearing set for April 17th (Postponed until April 19th)
ICE Union opposes Amnesty Gang of 8 plan
Obama administration continues litigation to block parts of Arizona's 1070 Law
AP Drops 'Illegal Immigrant' From AP Stylebook
ICE Union Boss questions Illegal Alien Amnesty Bill process
Judge to decide Arizona's Illegal Alien driving license ban lawsuit
U.S. District Judge strikes down section of Georgia immigration law
Obama uses sequestration to release thousands of illegal alien criminal detainees
Court narrows scope of previous immigration ruling
Mexican Illegal Aliens arrested in U.S. with 27,000 rounds of ammunition
Sanctuary Cities, USA list

Is your city selling-out America?

Is your city a sanctuary city? Take a look at this list of U.S. sanctuary cities compiled by OJJPAC.org. Let's shorten the sanctuary city list by protesting until these resolutions, ordinances and executive orders are repealed. To view the Sanctuary Cities, USA list, click here: Sanctuary Cities, USA

50 reasons why ending illegal immigration would be good for you and the USA!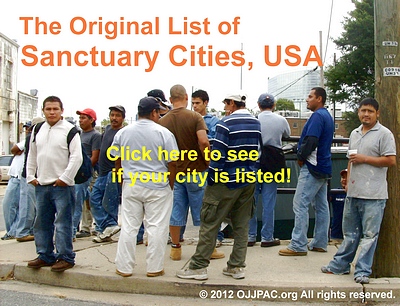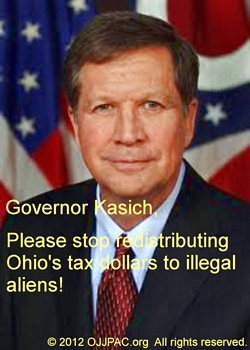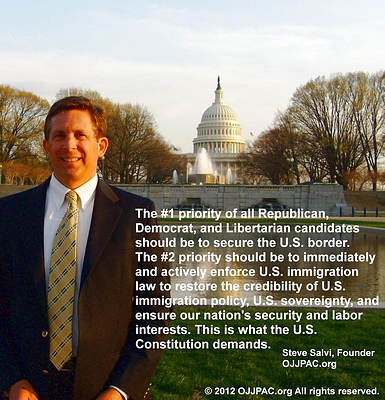 Obama Admin. Fast & Furious Scandal News...
Mexican claims he shot Border Patrol Agent Terry during ambush
Terry Family sues ATF over Agent's Death
Sentencing of Jaime Avila, Jr.: 57 months; 3yrs. probation
Select U.S. Immigration News Stories...
Mexican Illegal Aliens arrested in U.S. with 27,000 rounds of ammunition
ICE Union Boss Blasts Obama Admin. for Making U.S. Immigration Law 'Essentially' Unenforceable
4th Circuit Court: 2nd Amendment Rights don't apply to Illegal Aliens
Judicial Watch's Lawsuit against Indiana for violating the 1993 National Voter Registration Act to move forward

Appeals Court Won't Reconsider Ruling On Alabama Immigration Law Appeal; Alabama could ask U.S. Supreme Court to take case

U.S. Immigration Agents Sue Homeland Security; Claim Obama Administration Ordering Agents to break Federal Law
Illegal aliens protest 'illegal' label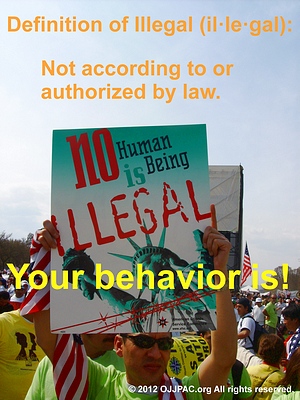 11th District Court of Appeals gives Georgia police OK to check legal status
Hazleton Mayor: Immigration law could aid city budget
Round 2: U.S. Appeals Court rehears Hazleton vs. ACLU illegal alien ordinance fight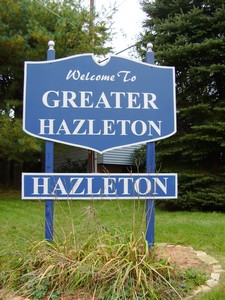 AZ Gov. Brewer signs Executive Order to limit benefits to illegal aliens
Brewer Executive Order 2012-06
Pennsylvania judge denies injunction to stop implementation of voter ID law; Opponents to appeal
House Ethics Committee finds Race Card playing Richardson Guilty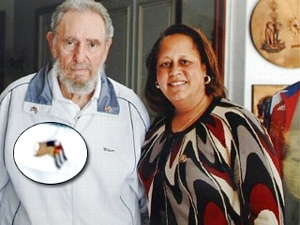 Amnesty huckster Rep. Laura Richardson, (D-CA), a.k.a. "Race card Richardson," in happier days with her Cuban Communist comrade Fidel Castro.

According to The Hill, the U.S. House of Representatives Ethics Committee found Richardson guilty of improperly pressuring her official staff to campaign for her, destroying evidence and tampering with witness testimony. Not surprising when you understand how leftists do business.

What's her punishment? A $10,000 fine. Big deal.
Congressman Poe: Why don't countries who block U.S. attempts to deport illegal alien Murders face visa restrictions?
Hazleton PA back in Court and Immigration Spotlight
Tucson rolls out the welcome mat: Council passes 'Immigrant Welcoming' resolution
US DOJ Actually follows U.S. Code!; Says Illegal Alien can't practice law in pending lawsuit
Mexico to Lealize Drugs; Shuts down its "FBI"
ICE Agent Faces Suspension for defying Obama "DREAM Amnesty" Exeutive Order by Arresting Illegal Alien criminal

For more U.S. Immigration News Links...Click here!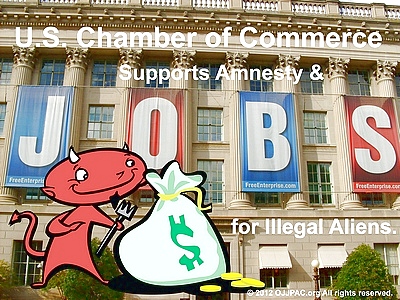 I wrote the below commentary almost two years ago...but it is still relevant today...with $64 billion in additional taxpayer expense since 2010!
The Islamic Center of Cleveland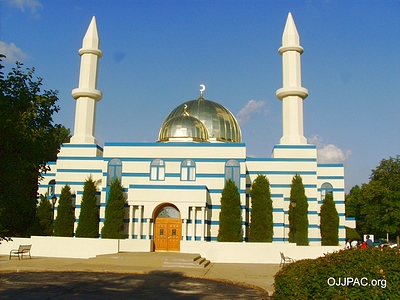 The controversial Council on American Islamic Relations' (CAIR) Ohio Chapter sponsored an interfaith Ramadan dinner July 28,2012 at the Islamic Center of Cleveland. The keynote speaker was Saeed A. Kahn, a professor at Wayne State University. Kahn teaches several courses, including Islamic and Middle History, Islamic civilizations, and History of Islamic Political Thought according to the program.

Controversy over CAIR became public when it was listed as an unindicted co-conspirator in a federal government case against a U.S. based Islamic charity called The Holy Land Foundation of Relief & Development. An appeals court later ruled that the government should not have made some of the information about CAIR and others public.

A federal investigation alleged that the Holy Land Foundation was raising money for Hamas, which had been designated as a terrorist organization in 1995.

The Federal Bureau of Investigation (FBI) provided testimony that there was a relationship between the . founders of CAIR, CAIR, and an organization called the Palestinian Committee. The Palestinian Committee the FBI maintained, via seized documents, was connected to Hamas.

The Islamic Center of Cleveland is also no stranger to controversy. It's former Imam, Imam Fawas Damra, a Palestinian immigrant, was deported to the West Bank in 2007 after he was found guilty of concealing his ties to terrorist groups when he filed his application to emigrate to the U.S..

According to CAIR's Mission statement, CAIR's purpose is to enhance understanding of Islam, encourage dialogue, protect civil liberties, empower American Muslims, and build coalitions that promote justice and mutual understanding.
U.S. Senator Sherrod Brown says Ohio citizens that support the Tea Party are angry with the USA

Read Sherrod Brown's opinion article here.

WRONG SHERROD!

The Tea Party is nothing more than Ohio voters--fathers, mothers, and grandparents that love the USA and don't want socialist politicians like you to continue to support socialist policies that are bankrupting our communities, state and nation.

OHIO'S U.S. SEN. SHERROD BROWN TURNS BACK ON UNEMPLOYED AMERICANS WHEN IT COMES TO HIS ILLEGAL ALIEN SUPPORTERS

While Senator Sherrod Brown continues to support Amnesty and the spending of billions of your tax dollars to fund illegal aliens in the United States...

Americans are losing their jobs and going hungry...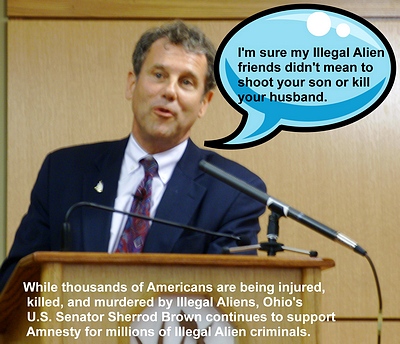 We don't mean to put words into U.S. Senator Sherrod Brown's mouth...but we wish the Senator would have as much compassion for American citizens as he has for illegal aliens.

Millions of American families are devastated by the criminal acts of illegal aliens. Crimes such as identity theft, job theft--leaving Ohio workers unemployed, drug trafficking, and murder, are all too common.

Has Senator Brown sponsored even one bill to crackdown on illegal immigration during his many years in office? No. In fact, Senator Brown has voted against legislation to stop illegal immigration and instead has supported granting amnesty to millions of illegal aliens.

Yes, justice should be tempered with compassion. But when compassion is one-sided and American victims are left to fend for themselves, it's just wrong!
Who may sell-out U.S. Sovereignty for personal gain?

Marco Rubio: Political Panderer

Rubio's DREAM ACT repeats past failed amnesty policies--Good for Rubio and illegal aliens...

Bad for America!

Rubio Dream Act Nightmare News

4-19-12 Rubio panders to DREAM ACT Hispanic activists

Note: It it interesting how so many Hispanic "journalist" want the public to believe that the so-called "Hispanic vote" is crucial in national election victories. This is a myth created by these politically motivated journalists to scare politicians into repeating proven public policy failures--such as amnesties for illegal aliens--which only encourage more illegal migration to the U.S..

The Hispanic power vote myth

According to the U.S. Census, Hispanics only make up 16% percent of the population, and millions of those are in the U.S. illegally and can't vote (or shouldn't). Even if every Hispanic voted for a single candidate, they could not get that candidate elected.

However, if non-Hispanics voted as a block, they could elect their candidate of choice.

Do Hispanic journalists write about how crucial it is for candidates to win over the other 84% percent of the U.S. population that are not Hispanic? No. Do they admit that the majority of voters oppose amnesty for illegal aliens? No. Do they report that non-Hispanics have higher percentages of voter registration and voting than Hispanics? No. All these facts are ignored because they don't support the open-border and pro-amnesty political agenda--and would encourage public officials to support enforcement of our existing immigration laws.
Click on the "Welcome Dayton" graphic below to find out how Dayton Ohio
plans to become a formal Sanctuary city and give Municipal ID's to Ilegal Aliens!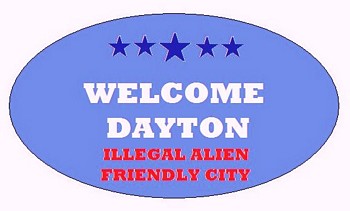 Click above graphic to learn how to help stop ↑Dayton Ohio from becoming an illegal alien friendly city!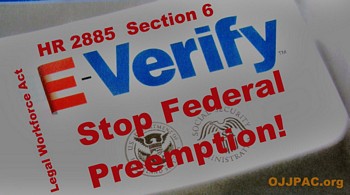 New documentary on illegal immigration!
By Jerry Misner and Stan Wald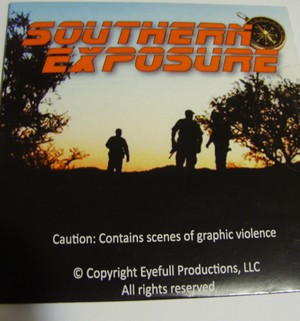 Click the DVD cover above for more information!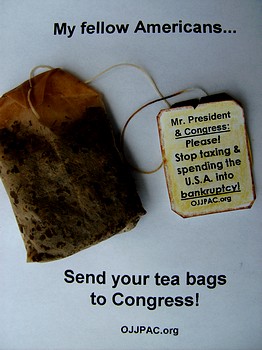 Pres. Obama, Nancy Pelosi, & Harry Reid: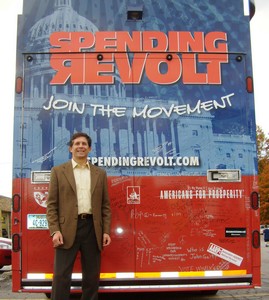 You can't spend us out of debt.
You can spend us into a depression!
Dem Coalition Rally on the National Mall in Washington D.C. in GOTV effort;
Push Amnesty agenda to shore up Hispanic support
Photos © 2010 Salvi Communications.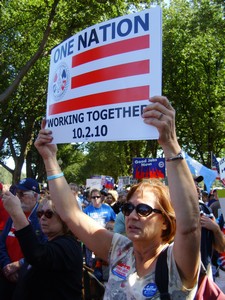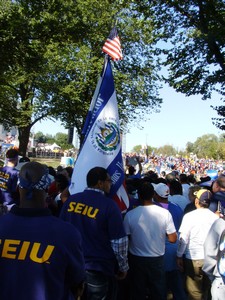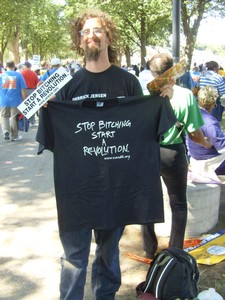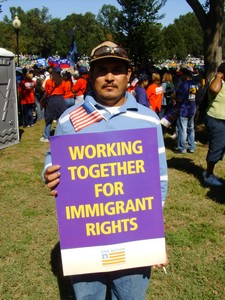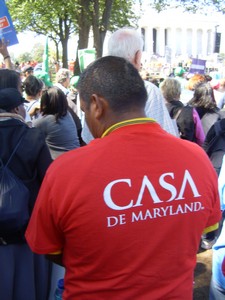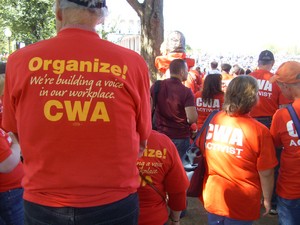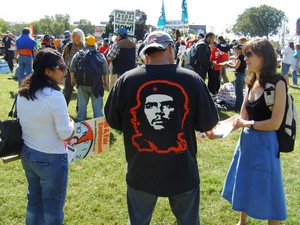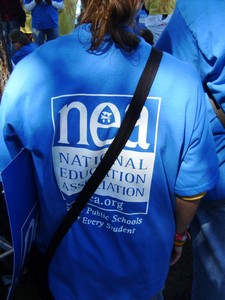 Ohio Jobs & Justice PAC

OJJPAC, P.O. Box 46219, Bedford, OH 44146

© 2006-2013 Salvi Communications. All rights reserved.