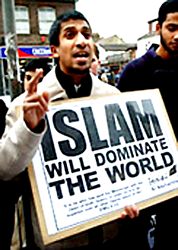 May God help the world if these kooks ever do dominate the world.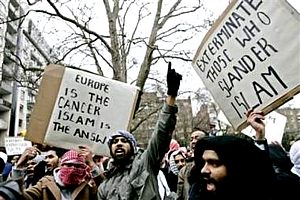 Are you reading what these people believe?
"Europe is the cancer, Islam is the answer"
"Exterminate those who slander Islam"
A
Face
of
Islam
in
modern
Europe.
The reality is--there are millions of Muslims who would kill--over cartoons.
Scary stuff.

2006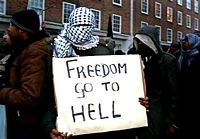 America, wake up!
Is this what you want on U.S. shores? It is apparently already a reality in Europe.
OJJPAC has posted these photos to be a warning of events to come if the U.S. does not take steps to stop extremism from rooting itself in the USA.
If you don't speak up now, you may lose your ability to speak at all.